After Sayang was seen some months ago with an enlarged belly and other signs of pregnancy, our Post-Release Monitoring (PRM) team from Camp Lesik was not able to locate her again. Meanwhile, Lesan and her family were often spotted and monitored around Camp Lesik. But, where had Sayang gone? Had she given birth? Our PRM team members were both curious and anxious to know where Sayang was and how she was doing.
Then, around mid-April, Sayang suddenly popped up near Camp Lesik with Padma – and a new baby! Members of our PRM team had been looking for Sayang for a long time and had no idea of her whereabouts. Imagine their surprise and joy at finally spotting her with her two offspring, returning to visit Camp Lesik after going unobserved for some time.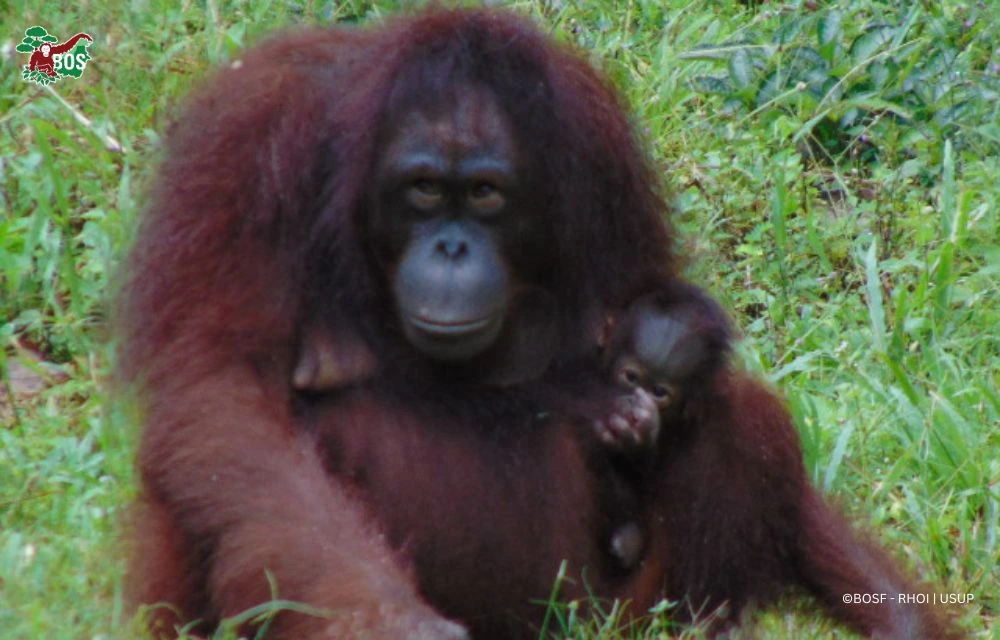 Sayang's newborn, whose gender is still unknown, has very thick hair similar to that of their mother. The infant looks adorable in Sayang's arms and is being doted on by big sister, Padma. While understandably not as active as usual, Sayang is very protective of her new baby. Until this day, 34 new orangutans have been born to mothers who have been released since 2012 in both East and Central Kalimantan and we can't wait for more happy news from the forest.
We also can't wait to bring you more updates on Sayang and the newest member of her little family!
Will you help us rescue, rehabilitate and release orangutans back to freedom? Thank you!